JANITORIAL & HOUSEKEEPING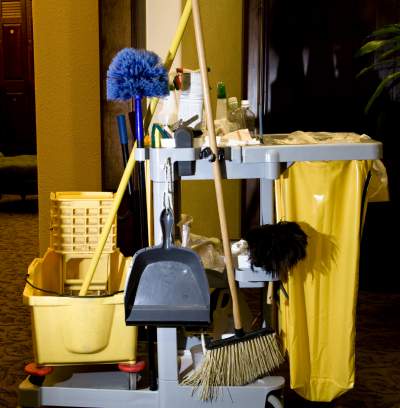 Our team of specialized experts provide our clients with an array of janitorial services that include regular nightly or daily cleaning, trash removal, recycling services and sanitation of restroom and food service areas, carpet cleaning, floor care, furniture care, kitchen maintenance, windows and blinds, pressure washing and construction cleanup.

In order to assist you with creating a more sustainable and healthy environment, we have developed our Green Cleaning Program that is Green Seal certified by our QA/AC Manager.

We are proud to note that our janitorial subject matter experts are the best in the industry, as they continue to build upon and grow their skill sets and, in turn, can respond to any of your cleaning dilemmas in an efficient and effective manner.

H-CUE has built up a very flexible logistics division to guarantee that the products and services always arrive on time. We can thus meet customers' requirements even in the most extreme conditions, such as those found in remote areas.
Storage & Logistics
H-CUE operates a sophisticated storage and distribution network from its facility in Port Harcourt Rivers State, with a centralized warehouse to receive and distribute goods to various locations throughout Nigeria.