CATERING CONSULTANCY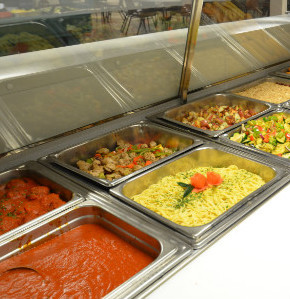 If you are seeking catering advice to improve the financial performance or customer experience for an existing operation, need support with the development of a catering strategy or feasibility study for a new catering operation or are looking for support sourcing an external catering provider these are some of the areas that we are able to provide expert knowledge, advice and guidance on.

H-CUE Catering is an innovative, specialist, catering consultancy providing independent practical advice on catering, creating exciting, relevant, practical and financially sustainable food and beverage operations. We work with all types of businesses from small and large arts organisations and historic buildings to large leisure attractions, corporations, the public sector and charitable trusts.



Our catering consultants' cross-sector experience, which includes museums, visitor and leisure attractions, art centres and galleries, theatres, historic buildings, cathedrals, outside spaces and parks, the workplace, retail and the high street, enables relevant knowledge and approaches from one sector to be applied to another.

H-CUE has built up a very flexible logistics division to guarantee that the products and services always arrive on time. We can thus meet customers' requirements even in the most extreme conditions, such as those found in remote areas.
Storage & Logistics
H-CUE operates a sophisticated storage and distribution network from its facility in Port Harcourt Rivers State, with a centralized warehouse to receive and distribute goods to various locations throughout Nigeria.